Shopping Basket
Your Basket is Empty
There was an error with PayPal
Click here to try again
Thank you for your business!
You should receive an order confirmation from Paypal shortly.
Exit Shopping Basket
Commercial Glass Repair & Installation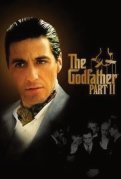 The Godfather Part II
 is one of the many movies we watch at the shop at Atlas 
Glass Repair
 Company on a rainy (or windy) day when no work can be done, or when we're simply waiting in between jobs. While The Godfather II is generally darker and more brooding than the original 
Godfather
 movie, it is still a masterpiece of American film making and contains many classic quotes throughout. Here are some of them:
* "Senator, we're both part of the same hypocrisy. But never think that it applies to my family." - Michael Corleone
* "My offer is this... nothing." Michael Corleone
* "He's Small potatoes." - Hyman Roth
* "Michael... We're bigger than U.S. Steel." - Hyman Roth
* "In my home! In my bedroom! Where my wife sleeps! Where my children come play with their toys!" - Michael Corleone
* "Keep your friends close, but your enemies closer." - Michael Corleone (American Film Institute greatest movie quote #58)
* "Michael Corleone says hello!" - Tony Rosoto (to Frank Pantangili)
* "We will tolerate no guerillas in the casinos or the swimming pools!" - President Bautista
* " This is the business we have chosen! I didn't ask who gave the order... because it had nothing to do with business!" Hyman Roth
* "I know it was you..." - Michael Corleone (to Fredo)
* "If history teaches us anything, it's that anyone can be killed." - Michael Corleone
* "My name is Vito Andolini... and this is for you!" Vito Corleone
Arguably the greatest sequel of all time, it ranks #32 on the 
American Film Institute's List Of Greatest Movies
 Ever. And like The Godfather it is loaded with great movie quotes from start to finish. The Godfather Part II was nominated for an amazing eleven Academy Awards and won in six categories including Best Picture, Best Actor In A Supporting Role (De Niro).
Trivia note: The four-masted ship shown transporting the young Vito Corleone to New York was the Moshulu. It also appeared briefly in the movie 
Rocky
 (1976) which also won an Academy Award for best picture. It is currently a restaurant moored at Penn's Landing in Philadelphia; Godfather Part II was the first and only sequel to win the Academy Award for Best Picture.
Here is a great trivia question that will stump even the most ardent Godfather devotees: What was Vito Corleone's Birthday? The Answer: December 7th. At the end of Godfather Part II, Sonny says, "The nerve of those japs, dropping bombs on Pop's birthday."
Tags: Best Godfather II quotes; Best Godfather: Part II quotes; Godfather II trivia, American Film Institute, Godfather II quotes, Godfather 2, Godfather II movie. American Film Institute Godfather 2 quotes. Academy Awards, Godfather ll quotes, Godfather II quotes; My offer is this.. Nothing. - Ten great quotes from godfather 2
2000 Hamilton Street
Philadelphia, Pa 19130
/