Shopping Basket
Your Basket is Empty
There was an error with PayPal
Click here to try again
Thank you for your business!
You should receive an order confirmation from Paypal shortly.
Exit Shopping Basket
Commercial Glass Repair & Installation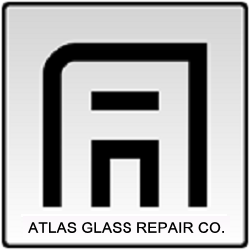 Atlas Glass Repair Philadelphia (215-432-8487) provides commercial and
residential glass repair
for Philadelphia Pa and the surrounding metro area. Our skilled technicians can repair any kind of broken window be it in a home or a business. We are a family-owned and operated
glass company in Philadelphia
. While other glass companies in Philadelphia may be difficult to reach after five pm or on the weekends, Atlas Glass Repair is available around the clock for 24 hour emergency board up service and glass repair. Click on the following link to see some of our recent
glass repair
customers.
CLICK ON THE LINK BELOW
TO VISIT OUR FULL WEBSITE
The following are pictures from a recent glass repair we performed on Fairmount Avenue in Philadelphia Pa. This particular
glass repair
was an older storefront plate glass window with a stress crack in it. Philadelphia is full of older storefronts such as this and they present their own set of peculiar nuances most notably the omnipresent settling of the building over the many decades which invariably results in the window opening being "out of square," sometimes significantly so. This particular window was almost two inches wider at the bottom than it was at the top. Under circumstances such as this it is usually preferable to cut the glass on-site on the glass rack attached to the truck. Fortunately we have more than fifteen years experience in making this type of glass repair. The cut was made and the replacement glass fit perfectly. Like they say, "practice makes perfect." Atlas
Glass Repair in Philadelphia
has had a lot of practice over the years.
Atlas Glass Repair Company
2000 Hamilton Street, Philadelphia Pa 19130
Glass Repair Philadelphia - Atlas Glass Repair Philadelphia Pa
Click Below To Visit Our Full Website
Looking for glass repair Philadelphia? Look no further. Atlas Glass Repair Philadelphia provides window & glass repair in Philadelphia and the entire Philadelphia metro area. Commercial glass repair and home window repair (sorry, no auto glass repair). We are a family-owned and operated Philadelphia glass company with decades of experience in the glass repair business. And that's what we do seven days a week - fix broken window glass.  

Occasionally, we publish a log of one of our typical work weeks. It gives our customers an idea of exactly the type of glass repair services we provide and what we've been up to...
Monday: The phones rings early on Monday mornings. Always. Good thing we're early risers because this Monday was no exception. At 5:30 am I took a call from a restaurant owner on Walnut Street in center city Philadelphia. Someone had broken a large laminated safety glass window by the front door. The restaurant had an important event planned for that afternoon and the owner was in a panic to get it fixed that morning, and he meant that morning. One of our guys lives nearby and was on the scene within a half-hour, took exact measurements and gave the customer the price. He gave us the job. Even with rush hour traffic and the crowded center city sidewalks, we had the four-man job done by 9:30 am. No small task considering it took a 72" x 120" piece of laminated safety glass which had to be cut to size. Needless to say, the customer was satisfied. 
Monday-Tuesday: Our entire crew worked on installing a new double-width storefront for a retail location in northeast Philadelphia just off Roosevelt Boulevard. This included the demolition of the old storefront and the the complete fabrication of the new one. We worked until 9:30 pm on Tuesday but we were able to finish the job and it looked great when it was done.
Wednesday: Back on the streets, back to glass repair Philadelphia. On this day we did two commercial glass door repairs in Philadelphia and one in Bala Cynwyd. Also, a home window repair in Philadelphia (North) and a small plate glass repair for a store on Broad Street in South Philadelphia.
Thursday: In the morning we installed a 81"x117"x 1" insulated glass window with green architectural glass at an auto dealership in Cherry Hill, NJ. This was a custom-order window that we had made by our manufacturer. This type of window is incredibly heavy and takes five men to lift into place. Making the job that much more difficult was a row of hedges in front of the opening over which the insulated window had to be lifted.
In the afternoon we did a couple of home window repairs and a commercial door glass repair in Northeast Philadelphia.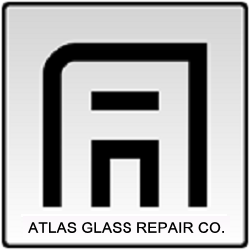 Friday: It rained heavily all day with winds gusting up to thirty miles an hour. In weather such as this no glass repairs can be done. We did an interior mirror glass repair at a gym in South Philly and we boarded up a large storefront window on North Broad Street.
Call Atlas Glass Repair Philadelphia at 215-432-8487  
Atlas Glass Repair Philadelphia - A Philadelphia Glass Company
2000 Hamilton Street, Philadelphia Pa 19130
Atlas Glass Repair Philadelphia asks "What kind of broken window do you have?"
Several times a day we get calls from homeowners and commercial building owners with a broken window or two. Often the first question they ask is how much is it going to cost to get it fixed. This is a much more difficult question to answer than one might think as there are many variables involved.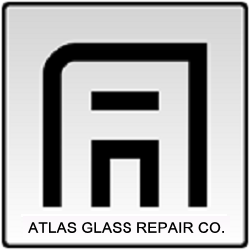 First of all we have to discern whether or not it is a single or double-pane (thermal or insulated) window. A single-pane broken window is a relatively straight-forward repair - we cut the glass there and then and fix it. Sometimes it's just that simple.
However, if it's double-pane thermal window it's an entirely different ballgame. Unfortunately there are no standard sizes for thermal windows, each one has to be custom-made for that particular window we are repairing. In addition, there are several variables for even the most ordinary thermal window repair.
Click On The Link To
There are several questions that need to be answered in order to give someone an idea over the phone of what a double-pane window repair will cost. First of all is the size of the window. Not the size of the frame it sits in but rather the size of the glass. What is important to a glass company is the measurement we call "daylight" - just the size of the glass you see, regardless of how far it goes into the frame or sash. We also need to know whether it's an operating window (does it slide up and down, side to side) or if it's fixed (like a picture window). If it is a picture window a glass company has to know whether it's glazed (installed) from the inside of the house or from the outside. This is an important factor as large picture window installed from the outside can sometimes require scaffolding or in some cases a hydrolic lift..
Another factor which affects price for thermal windows is whether or not it's made with low-e glass. There are basically two types of low-e glass. Windows manufactured in the past 15 years usually have it. Windows manufactured in the past five or so years have something called solex, which has a fairly heavy green tint to it and needs to be matched or it will be clearly noticable.
A very important factor pricewise is whether the thermal window has what are known in the glass repair business as "muntins." Muntins are the decorative vertical and horizontal gridwork which are in between the two panes of glass. Usually they are white but sometimes are beige or brown. As a side note, when they are merely decorative they're known as muntins, when they are real and actually seperate different panes (as with older wooden windows), they're known as mullions.
As you can see now, giving a price over the phone for a window that a glass company hasn't seen can be a difficult proposition, even for those who have been in the business for decades, as all of our workers have been.
Atlas Glass Repair Philadelphia - A Philadelphia Glass Company
2000 Hamilton Street, Philadelphia Pa 19130
We fix broken windows! Call Atlas Glass Repair Co in the Philadelphia metro area - 215-432-8487. Commercial glass repair & home window repair. Same day window & glass repair in Philadelphia, Bucks, Montgomery & Delaware County. 24 hour emergency service is available seven days a week.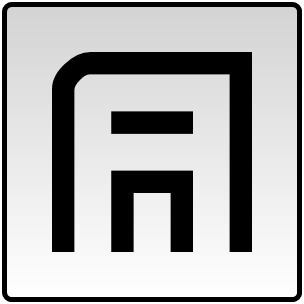 /