Shopping Basket
Your Basket is Empty
There was an error with PayPal
Click here to try again
Thank you for your business!
You should receive an order confirmation from Paypal shortly.
Exit Shopping Basket
Commercial Glass Repair & Installation
If Atlas Glass Repair Co. is Philadelphia's "Home Team Glass Repair Company," then Northeast Philadelphia is our true home. All of our employees grew up there and most still live there. Every one of our glaziers went to either George Washington High School or Archbishop Ryan High School.
We know the streets and neighborhoods of Northeast Philly better than anyone. We also know the many types of Korman-built homes there, too. And the storefronts on Frankford Avenue, Bustleton Avenue,Castor, Avenue, Torresdale Avenue, Roosevelt Boulevard and every other commercial corridor.
We know Northeast Philly because we are Northeast Philly.
We've done glass and window repair work in: Bustleton, Mayfair, Tacony, Oxford Circle, Castor Gardens, Burholme, Crispin Gardens, Academy Gardens, Somerton, Torresdale, Parkwood, Modena Park, Rambler Park, Wissinoming, Feltonville, Juniata Park, and Fox Chase. We've done both home window repair and commercial glass repair in Krewstown, Holme Circle, Crescentville, Lawncrest, Northwood, Bridesburg, and Normandy.
We've done commercial window glass repair on every major street in Northeasat Philadelphia: Red Lion Road, Frankford Avenue, Bustleton Aveune, Caster Avenue, Rhawn Street, Cottman Avenue, Torresdale Avenue, Roosevelt Boulevard, Oxford Avenue, and Grant Avenue. You name the street and Atlas Glass Repair Co. has done window glass repair work there: Bridge Street, Sandmeyer Lane, Knights Road, and Academy Road. Everywhere in  the Northeast.
If you need home glass repair work or commercial glass repair in Northeast Philadelphia, call the Atlas Glass Repair Company at 215-432-8487 for 24 hour emergency service. We're Philadelphia'sHome Team Glass Company and Northeast Philadelphia is our home.
Call us to get your window glass repaired right and right now.
We have you covered in Northeast Philadelphia whether it be window glass repair for home or business, fogged window repair, storefront glass repair, plate glass window repair, door glass repair, thermal insulated window repair, or new aluminum storefronts or commercial doors. 
Call us any time.
2000 Hamilton Street, Philadelphia Pa 19130
Got a broken window at your home or business? Atlas Glass Repair Co. (215-432-8487) is the one you'll want to call for a fast response,.quality workmanship and a reasonable price. Providing window & glass repair in Philadelphia & the entire metro area for more than 15 years, Atlas Glass Repair has the manpower, the resources and the know-how to complete any type of commercial or residential window or glass repair.from the largest storefront plate glass window to the smallest house window. All our glaziers have at least 10 years experience and are ready, willing and able to serve you. 24 hour emergency service is available in addition to our regular business hours. We also stock a variety of glass and glazing products including plate glass, safety glass, tinted glass, textured glass and architectural glass. Call any time for immediate service. We are Philadelphia's Home Team Glass Company! 
A broken window, large or small, can be a frustrating, even frightening experience. To expedite your repair,  have a look at our
"Before You Call..."
page. It details many of the questions you'll be asked during the initial phone contact. There are many different types of windows and just as many types of glass and thicknesses. Knowing this information up front will help us provide you with quicker service.and a fast response. Always feel free to call us with any glass repair related questions. For a complete listing of the glass terminology used in the business, check out our
"Glossary Of Glass Repair Terms"
 page. 
Day or night, weekday or weekend, fair or foul weather, Atlas Glass Repair Philadelphia Pa is ready to fix any broken window glass you have. We encourage our commercial glass repair customers to save our phone number in their cell phone for emergency service.
When you need us we'll be here.
Follow Atlas Glass Repair Philadelphia Pa On The Social Apps
Atlas Glass Repair Company provides residential and commercial glass & window repair in Philadelphia Pa, Bucks County Pa, Montgomery County Pa,  Delaware County, Pa, Camden County NJ & Burlington County Pa.

Call Atlas Glass Repair in Philadelphia Pa at 215-432-8487 for any type of commercial or residential glass repair. We provide same day glass repair in the entire Philadelphia metropolitan area including Philadelphia, Bucks, Montgomery & Delaware County in PA, Camden County & Burlington County in NJ

A large plate glass repair in Jenkintown, Pa in Montgomery County. At the request of the customer will split the opening  in two, replacing it with two smaller panes. And instead of using standard aluminum division bar, we fabricated a custom   wood divider to better maintain the aesthetic appearance of the storefront. With a three-man crew this particular glass repair took about two hours from start to finish.
Follow Atlas Glass Repair on the social apps


Call Atlas Glass Repair Co. at 215-432-8487 for same day commercial glass or home window repair.Atlas Glass Repair serves Philadelphia, Bucks, Montgomery and Delaware County. Quality work at reasonable prices. 24 hour emergency glass repair is available. Call any time for an immediate response. Our experience workers can handle any type of window glass repair. 
CLICK BELOW TO VISIT OUR FULL WEBSITE
Plate Glass Repair
Door Glass Repair
Double Pane Window Repair
Home Window Repair
Patio Door Glass Repair
Skylight Glass Repair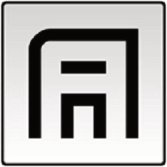 Call Atlas Glass Repair Company at 215-432-8487 for any type of commercial window glass repair or home window glass repair. We are the Philadelphia metro area's premier window glass repair company. 24 hour emergency service. is available. Our experienced workers can handle any type of window glass repair be it large or small. We service the entire Philadelphia - South Jersey metro area. In PA call 215-432-8487. In NJ call 856-831-7777. Call any time for a fast response. Get your window glass repair done right and done right now!
CLICK BELOW TO VISIT OUR FULL WEBSITE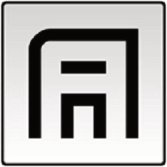 /