Shopping Basket
Your Basket is Empty
There was an error with PayPal
Click here to try again
Thank you for your business!
You should receive an order confirmation from Paypal shortly.
Exit Shopping Basket
Commercial Glass Repair & Installation
Established in 1998, the Atlas Glass Repair Company in Philadelphia, Pa is a family-owned and operated business serving the Philadelphia Metro Area and Delaware Valley for more than 15 years. Throughout the years, our name has always been synonymous with exceptional customer service and quality workmanship.
Our glaziers - all of which have a minimum of ten years experience in the glass repair industry - are a model of efficiency, and the overall array of products and services we offer is comprehensive.  We are one of the few Philadelphia glass companies with the ability to perform virtually all of our technological capabilities onsite.
Whether you are a homeowner, contractor or interior designer, Atlas Glass Repair Philadelphia is the one stop resource for all your glass and mirror needs.  From custom shower & tub enclosures to residential mirrors and same day glass cutting, we offer a unique and diverse range of services.  No job is too small or big. Call us today at 215-432-8487 to request a free onsite estimate or to learn more about our services.
Don't just take our word for it -  we highly recommend you search the web under "Atlas Glass Repair Company Philadelphia" for our many positive third-party reviews.
Be it a broken window that requires immediate emergency service, a new storefront or commercial door, a custom mirror job, or the replacement of fogged thermal windows, Atlas Glass Repair Philadelphia is the one to get the job done right... the first time.
Click on the link below to visit our full website
            A family-owned glass company in Philadelphia Pa
                2000 Hamilton Street, Philadelphia Pa 19130
Fogged" double-pane window replacement versus "repair"
Atlas Glass Repair does "fogged" thermal window replacement on a regular, almost daily basis. That is to say we replace the "fogged" insulated glass unit (IGU) yet still utilize the existing frame and sash. This is significantly more cost-effective than replacing the window in its entirety. Quite a bit faster turn-around-time as well.
I'd like to take the time here to differentiate our practice of replacing the thermal-pane unit with the recent proliferation of companies that claim they can actually repair the fogged Insulated Glass Unit (IGU) in place.
I must say upfront, that I am somewhat skeptical of the claims these companies make. A quality thermal-pane IGU is a thing of technological beauty. That said, even the highest-quality, most-expensive thermal windows suffer seal failure and can and do eventually fog. Why is this? There are many reasons, but most likely at work is the the process of solar-pumping - that endless cycle of being heated by the sun then cooled at night. The smallest such breach is enough to allow the unit's argon gas to seep out, to be replace by ordinary atmosphere complete with moisture and nasty little microbes.
I do not know enough about the process they use to repair a window that has suffered a seal failure, nor would I be ignorant enough to dismiss it out of hand. But I do know from experience  that most first-generation technological advances, while often scientifically sound, tend to disappoint in the results department. One need to no further than first-generation thermal windows which despite manufacturers claims to the contrary often failed within the first five years.
There is no doubt that these fogged window repair companies can get the windows de-fogged in the short term, other-wise they would already be out of business. But what of the longer-term, say five years from now?
While this could very well be the wave of the future, I would recommend waiting until some of the big-boys of industry, companies such as Sears, Home Depot, Loews, etc,  who have deep pockets and whose  warranties actually carry  weight to them,.get involved in the business. If legitimate, this promises to be a multi-BILLION dollar industry. As it stands now, their absence, to me at least, speaks volumes. 
2000 Hamilton Street, Philadelphia Pa 19130
Call Atlas Glass Repair Co. at 215-432-8487 for fogged thermal window repair in the Philadelphia Metro Area + South Jersey. We replace only the insulated glass unit (IGU) and use the existing sash and frame. We can repair any fogged thermal window - home or business. Get it fixed right & right now!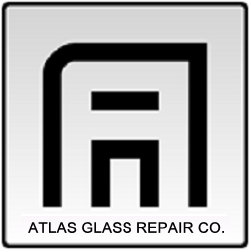 Atlas Glass Repair Company - Philadelphia metro area's premier window and glass repair company

/